About
FIGEL Ltd. is the manufacturer of welding equipment. We are also trade representatives of the largest national and international companies in the field of welding technology. Offering wide range of devices and supplies as well as over 65 years experience, we can satisfy all our Customers' needs concerning welding processes.
Directly, through the nationwide network of Authorized Representatives, we serve the industry, ranging from repair shops to large industrial plants as shipyards, refineries, mines and alike.
Our experienced staff, now more than 30 people, includes qualified engineers with long industry practice.

Rzetelna firma

Złoty Płatnik 2014

ISO 9001:2008

Gazele Biznesu 2015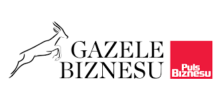 Gazele Biznesu 2016